Snaps of Santorini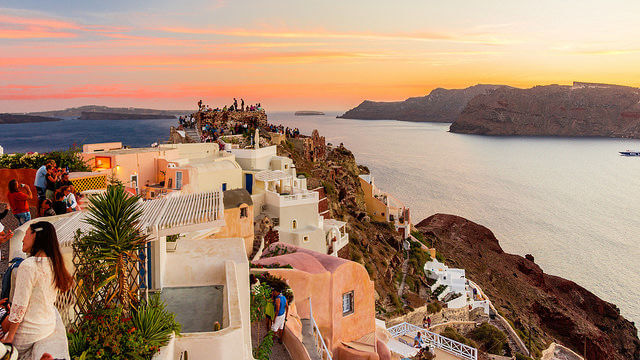 The Oia Sunset
This is the must-take picture in Santorini. Everyone strives to capture the amazing colours of the Aegean sea, just minutes before the sun touches the surface of the sea, from the castle in Oia, and when you visit this place you'll understand why. Try for a clear sky with no clouds or misty damp from the sea. Many times you'll even catch a boat that has scheduled its departure or arrival at the time of the sunset.
Oia at Sunset
Everybody takes a pic of the sunset and nowadays of the people who gather just to see the sunset, head away from the castle, at the entrance of Oia and find a spot where you can see the sun setting, but you also see the town change its colours and moods. Just after the sunset, snap a picture of Oia, instead of the the sky and see something magical in your viewfinder!
Caldera View
If your hotel room has a direct view to the caldera you're extremely lucky, and that will probably show in your photos, but wherever you're staying, you won't find a better spot to shoot the steep caldera than Imerovigli. Somewhere between Fira and Oia, Imerovigli manages to impress with its caldera plus towns views! Either you "click" towards Oia or Fira, the picture will be amazing!
Blue Domed Churches
You'll find them everywhere on the island. These picturesque churches are not just a temple to praise the lord, but also a mecca for photographers! Take a few snaps under the harsh, bright sun and a few on a more cloudy day, choose the town or the caldera as the background or use the domes as a background for your subject. Whatever you do, keep shooting!
Colourful Beaches
The volcanic soil and rocks of Santorini give it some unique qualities and features, among them, its beaches! White, Red and Black, these are not colours of a regional flag, but true colours of true Santorini beaches! You shouldn't use a black & white film or filter on these, it looses all the surprise element!
Cycladic Architecture
Stroll around and get lost in the maze-like pebbled streets of Pyrgos and Fira. Explore houses, building and caves that were built to withstand the tough conditions of nature, 365 days a year. Stairs that seem to go nowhere, gates to the sky and small roads leading right to the cliff.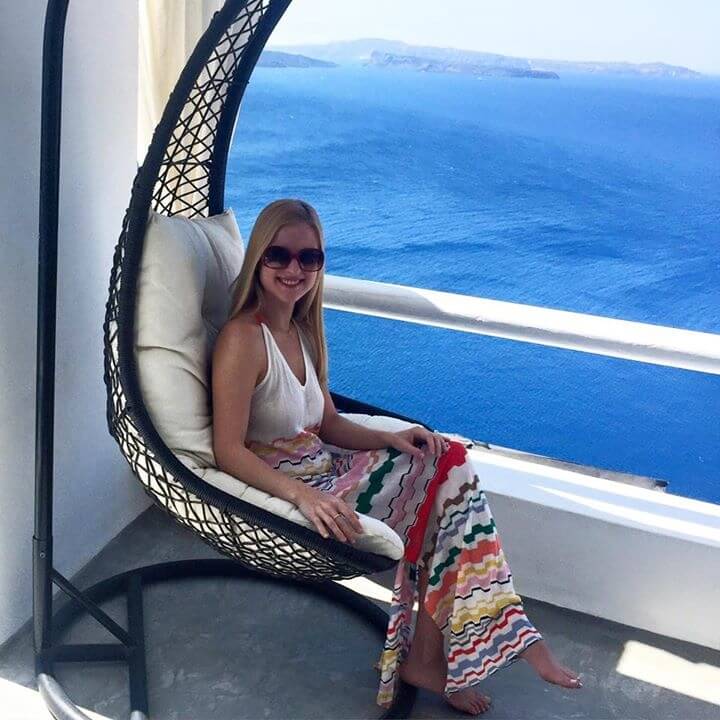 Party & Romance Island
Whether with a selfie stick or by giving your camera to a complete stranger, the most important photos to take on Santorini are these with you in them! Have fun, enjoy all Santorini has to offer and take loads of pics to prove it!