An Unrivaled Sunset
Santorini is an island created after a strong volcanic eruption and therefore famous for its unique rugged beauty and unrivaled sunset.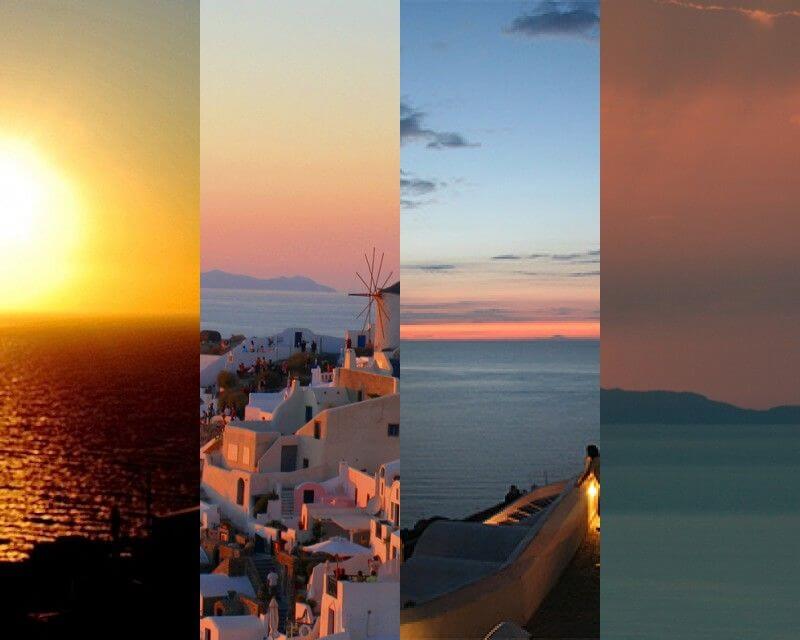 The view of the whitewashed houses built one over the other right on top of the Caldera, and the quaint villages of Oia and Imerovigli, as well as the main town of Fira overlooking the volcanic islands of Nea and Palia Kameni, attract thousands of tourists from all around the world who choose Santorini as a top destination for absolutely romantic holidays!
If you wish to seal your love with a truly sentimental confession paired with a mesmerizing sunset view, take your seat on the cliffs of Caldera when the sun starts gradually getting down turning the blue Greek sky into a palette of reddish shades! The view is unique as what you have in front of you is only the vastness of the sea, the imposing volcano in the middle and the heavenly sky, altogether creating a helplessly romantic atmosphere only to be share with your very special person.
For those of you seeking some extra privacy, any of the exclusive suites at Aspaki will offer you just what you are looking for, thanks to their magnificent unobstructed sea view and the top-not terrace amenities. Just picture the moment in your head…You and your partner, relaxing in your private hot-tub or pool gazing at the colorful sunset and savoring the aura of the sea stroking your skin! Add a glass of champagne or fine wine to this setting, and be sure that words will come more than easy and your heart will be wide open!
Also, special occasions can be celebrated with fresh seasonal cuisine or an exceptional drink in the striking view bar at Aspaki which offers a secluded retreat where you can enjoy sentimental moments away from the crowds flocking the island and in particular the advantageous view points of Santorini.
Visit our facebook page for more amazing Santorini tips!