The Local Products & Wines
Created after a strong volcanic eruption, Santorini is an island of rugged and unique beauty; however its greenery and vegetation are not popularly considered in the front line.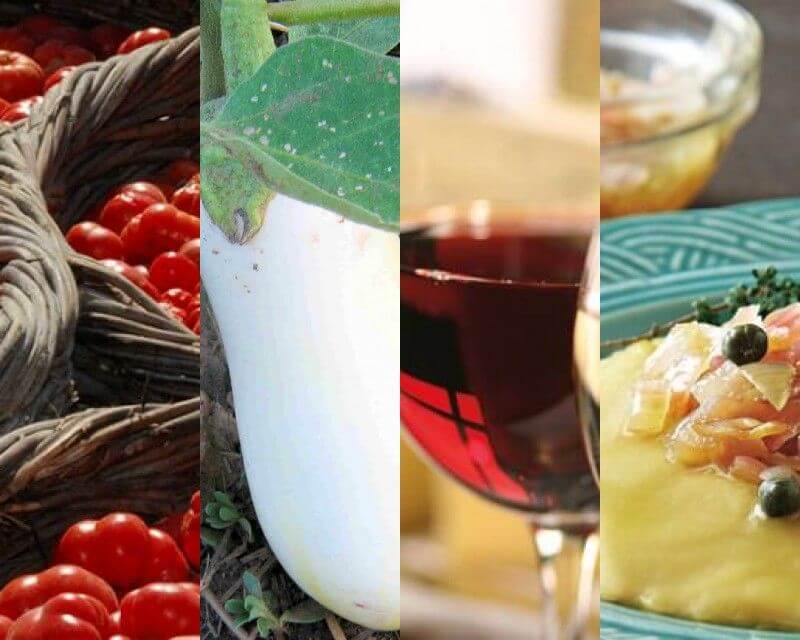 But, who would have imagined that the volcano being the cause of its creation, would have also benefited the island of Santorini with a very special range of local products and wines, thanks to its peculiar ground composition.
Local produce – Vegetables grown in Santorini's volcanic ground, such as dry farming tomatoes, white eggplants and tiny zucchini are really strong flavored. Most famous of all, though, are the fava beans cultivated on the island, of which the world famous Fava dip of Santorini is made.
Restaurants in Santorini serving exclusively local cuisine or dishes made of local produce are considered a model in the whole of Greece, as they use local products in a creative and innovative way.
Wine – Santorini is also renowned for the most characteristic and interesting wine types in Greece, rivaling the ones produced worldwide. The fair play practice among local wineries has turned the types of dry, Vinsanto, Mezzo and red wine into the gems of wine-making. Except of its role as a special wine-production zone in Greece, particularly interesting for wine-lovers, Santorini has also been developed to a great wine tourism destination, as the existing wineries are open to the public and offer wine tasting experiences, as well as wine tours in the viticultures and the authentic cave-style storage rooms, called canaves.
Rich in history, tradition and apparently local products, Santorini is a place that offers much to see and do, catering for every taste. From lunar-landscaped beaches to prehistoric settlements and traditional wineries, the queen of the Aegean is not to be missed, especially if you are into wine!
To find out more about Santorini visit our Facebook page!