The Beautiful Fira
Everybody knows Santorini for its beautiful and breathtaking sunset views, locals who live there are always bragging for it, but rarely do they watch it!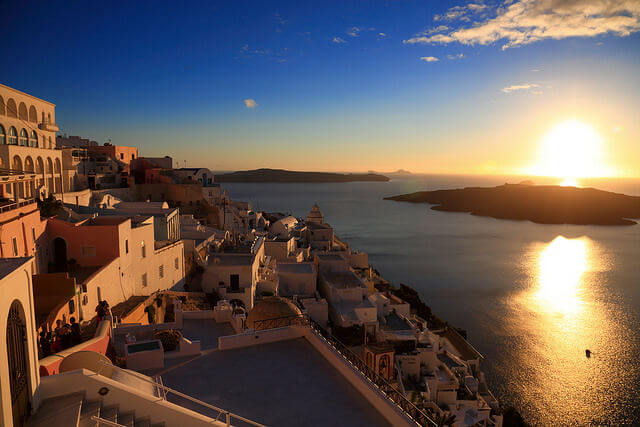 Sure they enjoy the view, the awe palette of colours the sky is painted when the sun touches the Aegean sea, before it's lost in its deep blue waters for the next 12 hours. But in reality "Santorinians" look towards Fira, after the sun is set, for a night of romance and fun.
Fira town has a population of over 1,600 people and is located at the western side of Santorini island, its one side is by the Caldera, which is acting as the physical barrier that pushes the town to spread North and South. Although the Caldera is always prominent in Santorini, Fira has more reasons to attract the attention of the visitor, such as its beautiful centuries-old churches.
During summer, the island's capital, Fira, is crowded with tourists enjoying their day at the countless traditional cafes, shopping around the many small stores or enjoying dinner at one of the renowned restaurants. Many places of worship attract the attention of visitors, such as Agios Minas, Ipapanti, the cathedral of Christ, the monastery of the Virgin Mary of Dominikanidon, and the Catholic Cathedral, for their unique architectural style and long history.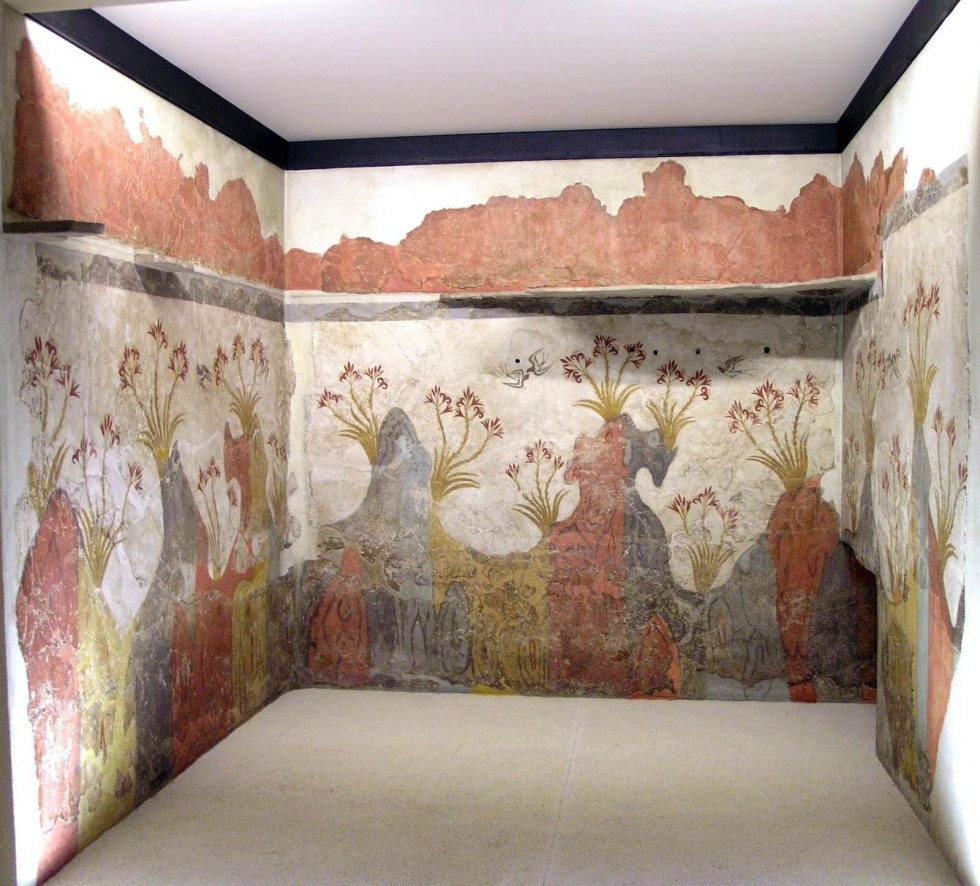 The Archaeological Museum and the Museum of Prehistoric Thira are considered a must for ancient history buffs and the Megaro Gyzi Museum with its cultural character and scenic photography collection will interest visitors who look into what has taken place in Santorini during the last century. Megaro Gyzi is even more special, since it was built in the 17th century and survived the earthquake of 1956, one of a handful buildings to do so. Last, but not least, for those looking for a contemporary take on Santorini's cultural events, will enjoy the ingenuity of The White Door Theater, which currently is voted the no. 1 activity to do in Santorini on TripAdvisor!
All in all, Santorini is an excellent place to visit, but it's not just the romantic destination most travel aficionados emphasise on, its long history, unique tradition, natural architectural style and amazing cuisine sum up to much more than a romantic destination. Don't get us wrong, Santorini is the best place to visit when in Love, but to see it all, head first to Fira, Santorini's beating heart.