Weddings in Art Maisons
At Art Maisons we love weddings. We've dedicated many days figuring out with brides and grooms to be the perfect wedding for them.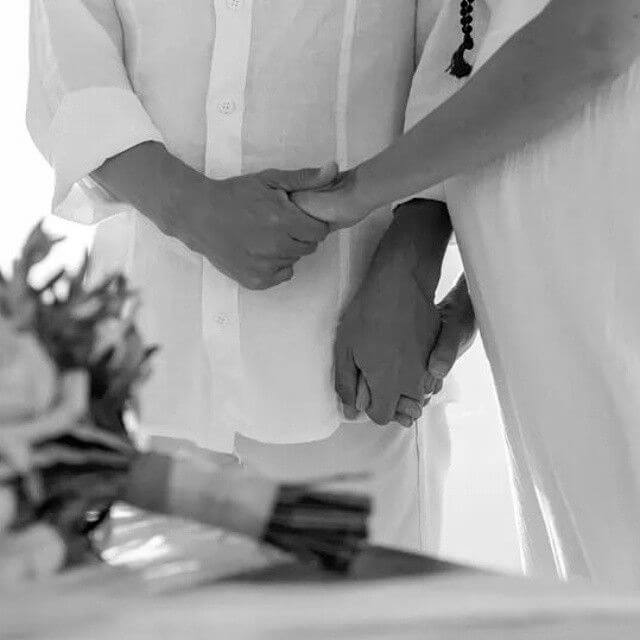 Either on our premises or in a church, or even on a boat, we've helped dozens of our guests live the wedding and honeymoon of their dreams. But something we've come across often is that some perfect marriages had very "usual" proposals, a trend that seems to gain traction every year. Sit up straight and get inspired by our top 5 ideas for a wedding proposal.
5) At a Family Dinner
Talk to the bride/groom's family and get them involved, even if the father of the bride or the mother of the groom isn't really a fan of yours, they'll be honored and think of you more fondly. Act normal the whole time and at some point, maybe after the meal, with the help of everyone be left alone in his/her old room. Pop the question and let everyone she cares about know immediately!
4) Place an ad!
This goes many ways, but the idea varies from printing an ad at his/her favourite newspaper to doing a Google ad campaign. Easy solution? Do a small video asking the big question and post in on your timeline, but set it on private with only them being able to see it!
3) Get a Celebrity to do it for you!
Nothing says "I'll do anything for you" better than getting their celebrity icon involved in your proposal. We don't know how you must achieve this, but please do. Their publicist, through twitter, at the theater they play, or by camping outside their house.. get their attention and the'll be more than happy to help!
2) The surprise at the almost anniversary
Get him or her pumped about something big on your anniversary. They'll know what your intentions are. Make them know that you booked your favorite restaurant for the anniversary night, ask them to take a day off after, do all in your power to make them believe you'll be popping the question on that night. Call their best friend and get them involved, so when they talk the friend will be all like "I hear wedding bells", but be extra sneaky and ask them to book a spa break together of something like that. Before they go to the spa, after their visit or during, at a time they'll be already excited about the proposal go big! Arrange a flash mob, do a notification announcement or get all your mutual friends to attend the same spa at the same time and there in front of everybody wearing their green mud masks, surprise her or him!
1) Ask and Plan the Wedding in Santorini!
We know it's too elaborate, but on your summer visit in Santorini, at the privacy of your suite or villa, right before the sunset, express your wish to be married. We'll arrange the perfect dinner for the occasion and even bring a quartet to accompany your proposal with music. But don't just stay there, next day we'll sit with you and help you on the spot prepare the wedding of your dreams for next year! Isn't that romantic?